Sc[ai]turalist is the new brand developed by Clariant Active Ingredients where science and nature are mixed altogether to create innovative formulation concepts, based on our knowledge of customer's needs and interests.

This is a space where formulators can get inspiration for their future creations. The detail of formulations can be available by simply contacting our teams.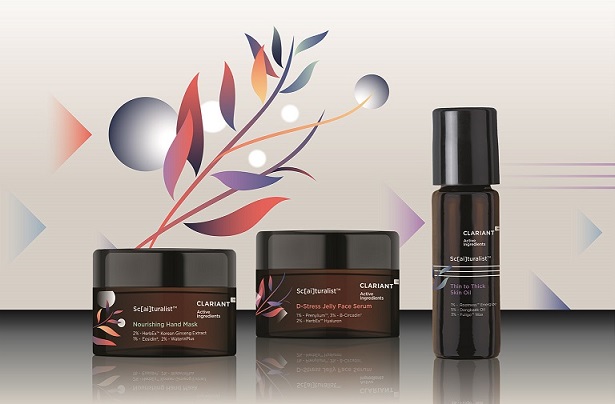 A formulation concept that reinvents old beauty regime classics with three new classics derived from a desirable past. The newly-launched formulations are cross-generational and address the pressing need for total well-being with improved textures, new modes of applications and future-forward active ingredients:

Thin-to-Thick skin oil: specifically designed for eye and lip contours, it contains a trilogy of actives built around the recharging and relaxing properties of Rootness™ Energize to ensure daily resilience to life itself.

Nourishing Hand Mask: its rich and natural base includes a soothing and strengthening combination of active ingredients while bringing much needed moisturization without stickiness, leaving your skin refreshed and ready to take on new adventures.

D-Stress Jelly Face Serum: alleviating stressed skin, its comfortable after feel is achieved through the efficacy of a combination of actives including the circadian rhythm resynchronizer B-Circadin.

To learn more on the detail of these formulations, visit the dedicated RetroFuture page.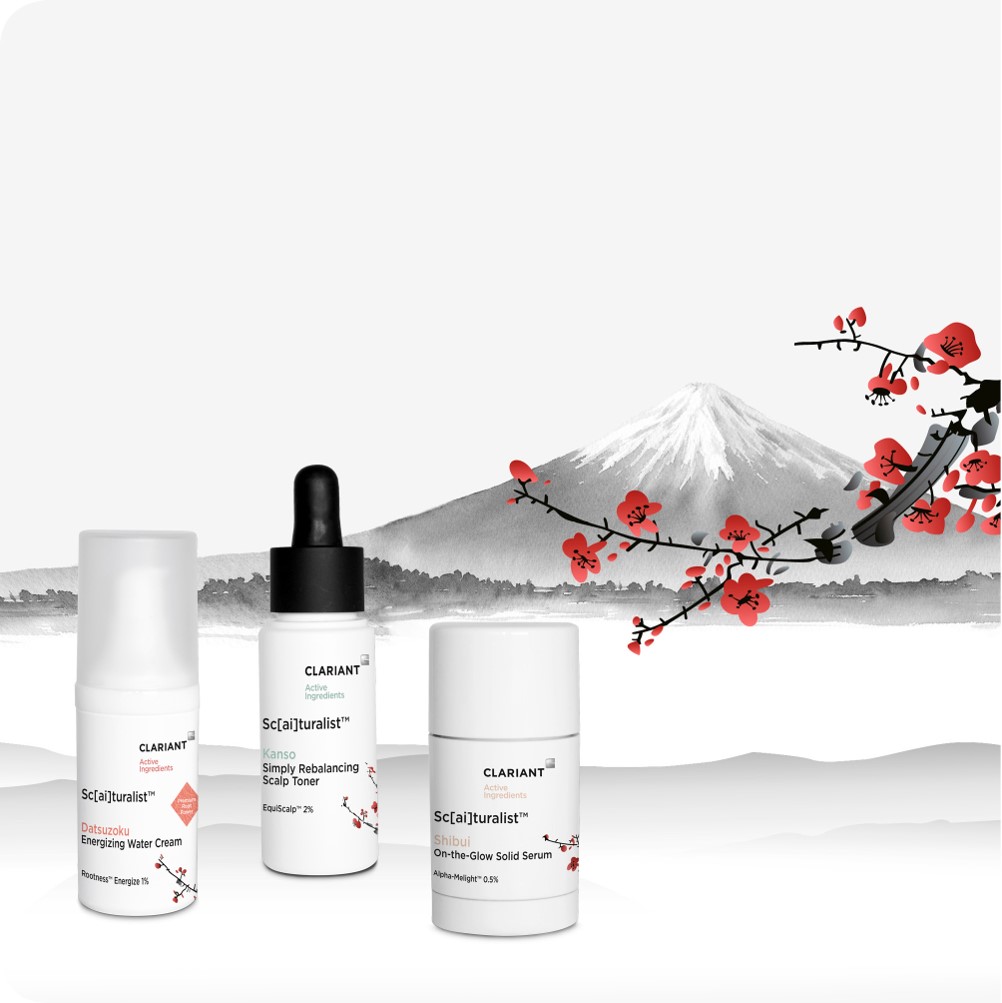 Designed with sensorial excellence and Japanese Zen principles in mind, Zenspiration features three formulations as inspiration for daily cream, scalp toner and solid skin serum:

Datsuzoku "Enlightened": Energizing Water Cream: delivering the replenishing and skin energy-boosting powers of Rootness Energize, this formulation also supports full hydration and guards the skin to help prevent premature aging with Epseama and WaterinPlus.

Kanso "Simplicity": Simply Rebalancing Scalp Toner: a minimalistic formula containing only 16 ingredients, including those recognized to support the scalp microbiome and the scalp's wellbeing to provide relief and comfort from irritation: EquiScalp, Eosidin, and B-Circadin

Shibui – "Simple complexity of experience": On-the-Glow Solid Serum: a serum formulated in a practical stick which reveals, application after application, its true powers of soothing with Calmyang Wax and skin tone uniformization and age-spot reduction through the natural Bisabolol Alpha-Melight.

For more details on the Zenspiration concept, visit the dedicated Zenspiration page.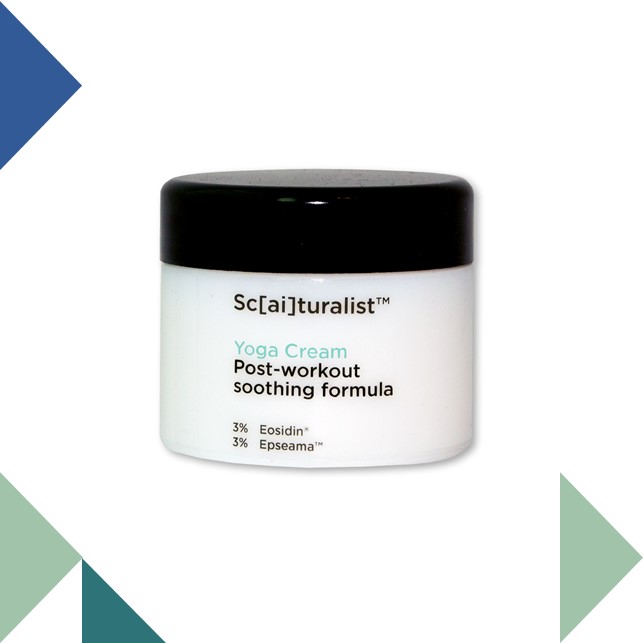 A surprising texture that will recover its shape after use, just as it will help users skin regain form after working out!

The Yoga Cream is dedicated to those looking for athleisure beauty products and contains 2 natural active ingredients that will efficiently sooth and protect the skin after exercising:

Eosidin: efficiently controls irritation through immuno-modulation processes and protects skin against indoor pollution

Epseama: rejuvenates skin that was subject to UV exposure and irritation processes during work-out