Propane Dehydrogenation
HIGH PERFORMANCE CATOFIN CATALYSTs
CATOFIN® is a globally leading catalyst technology for producing olefins such as propylene, isobutylene, and normal butylene/butadiene. Due to its excellent productivity and high reliability, CATOFIN technology has been chosen for numerous dehydrogenation plants worldwide.

The gap between propylene demand and supply is growing. Over the last decade, the advent of shale gas has changed the olefin market. Cracker operators choose lighter feeds and are producing less propylene; this has led to increased demand for on-purpose propylene production. Propane Dehydrogenation (PDH) is among the fastest growing technologies due to lower costs and greater availability of propane feedstock.
Plants using CATOFIN
Adding customer value
Unique performance benefits you






HIGHER PRODUCTION

Robust catalyst with higher selectivity and reliability allow for more output
EXCELLENT RELIABILITY

Superior operability with fast start-up time, in-situ de-coking, and reduced maintenance
LARGE ECONOMIES OF SCALE

Catofin technology allows for large economies of scale and higher returns on investment
plant capacities possible
"CATOFIN technology and catalysts were selected based on their excellent resource efficiency and process reliability, which will enable us to realize our sustainable strategy in the coming decades."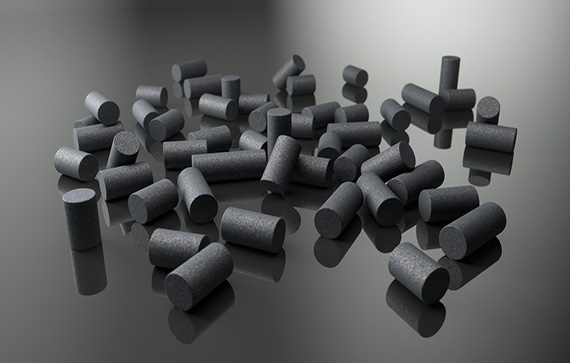 Continuous innovation
Breaking production barriers

Clariant's Heat Generating Material (HGM) is an innovative metal-oxide which is specifically designed to significantly increase selectivity and yields of Catofin units. HGM is loaded into the catalyst bed with the catalyst, where it undergoes oxidation and reduction during the operating cycle, producing heat and driving the dehydrogenation reaction.

Your benefits using our HGM innovation:

Selectivity improvement up to 3%

Increased energy savings

Reduced emissions
High efficiency
Catofin technology and catalysts

The highly efficient CATOFIN process operates at optimum reactor pressure and temperature to maximize catalytic dehydrogenation of propane and isobutane forhigh yields of propylene and isobutylene at low investment and operating costs.

The technology, which uses fixed-bed reactors, is exclusively licensed by our renowned process partner, Lummus Technology, while the tailor-made catalysts are supplied by Clariant.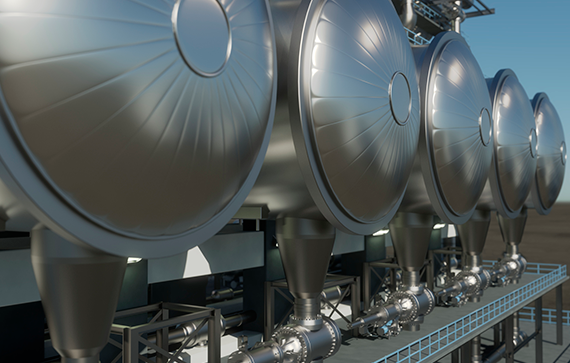 History of Catofin
Developed by Eugene Houdry in 1942, the Houdry® process for olefin production is one of the earliest petrochemical technologies. Since the 1990s, the Houdry process has been used for the production of propylene by dehydrogenation of propane (Catofin® technology). Recent improvements made by Clariant have helped to boost the competitiveness and reliability of the dehydrogenation processes.
Any Questions?
CONTACT US