Catalysts for fuel cells and on-site hydrogen production
With more than 50 years expertise in industrial hydrogen catalysts, Clariant has established a leading position and provides high performance solutions for fuel cells, offering tailor-made catalysts for desulfurization, reforming, water gas shift, CO purification, and off-gas combustion.

Clariant offers high-performance HyProGen® catalysts for all major fuel cell technologies and applications that are based on hydrocarbons (e.g., LPG, Natural Gas), methanol, and ammonia fuels.

Key fuel cell markets include:

Large stationary fuel cell applications

Small stationary fuel cell applications

Mobile fuel cell applications

Portable-power fuel cell applications

On-site hydrogen production
Tailor-made catalyst production
Clariant has extensive experience in coating precious metal and base metal catalysts on to various substrate materials and shapes. Clariant has superior coating technology, which results in uniformly coated pieces with great adhesion and provides optimum performance for demanding applications.

Desulfurization – efficient catalysts for gas and liquid phase sulfur removal
Natural gas (NG) and liquefied petroleum gas (LPG) are the most common feedstocks for almost all commercial hydrogen production and stationary fuel cells.

Hydrodesulfurization (HDS) is a common process in traditional hydrogen plants. In this process, organic sulfur is hydrogenated to H2S and then removed using zinc oxide.

Clariant offers HyProGen 100 series catalysts for hot and ambient sulfur removal.

Hot desulfurization - The HyProGen®100 series products are used in fuel cell installations worldwide and offer very high sulfur pick-up capacity, even under demanding condition.

Ambient desulfurization - For ambient desulfurization, HyProGen 120 series is one of the most efficient in the industry across a broad temperature range. HyProGen 120 series catalysts are an ideal solution for natural gas fuel cells where up to 300 ppm moisture is typically present.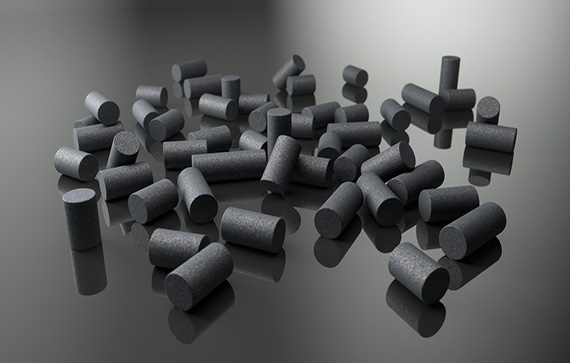 Reforming – high performance and flexible catalysts for reforming applications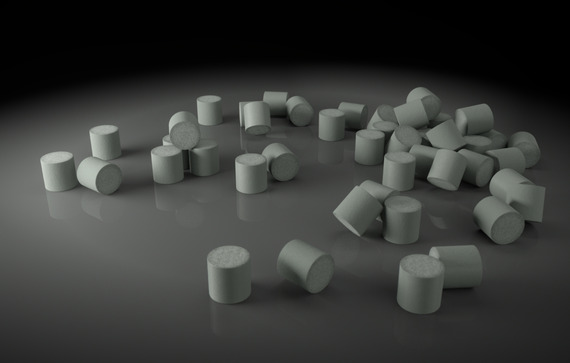 Clariant's HyProGen reforming catalysts offer the flexibility for use in a variety of operating systems, to fit the design and efficiency demands for each customer. Reforming catalysts from Clariant allow multi-fuel flexibility and combine high activity with reliability and robustness.

The HyProGen 200 series are tailored for fuel cell applications in terms of shape and performance requirements. They operate across a broad temperature range (400–900 °C), and can be used with a variety of fuels including NG, biogas, LPG, gasoline, diesel, kerosene, and synthetic fuels.
Water-gas-shift – specialized and advanced precious metal-based catalysts
HyProGen 300 series catalysts - Specialized base and precious metal formulations

The water-gas shift process is designed to remove the bulk of carbon monoxide while also generating hydrogen. Operating conditions for this process vary – from industrial applications that employ two stages to maximize conversion, to new single-bed operations. Clariant catalysts offer performance for the full range of operations. The HyProGen 300 series are tailored for fuel cell applications in terms of shape and performance requirements and utilize either base or precious metals depending on the operating requirements.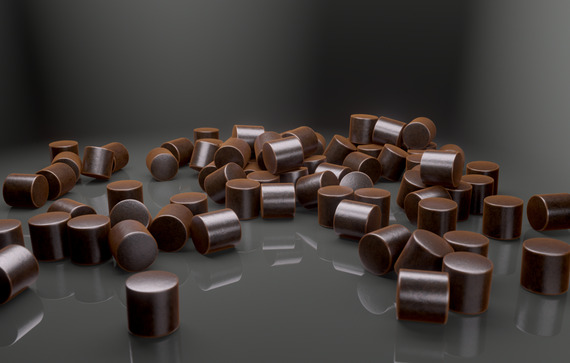 Co purification - Ultra-low CO concentrations for PEM-based systems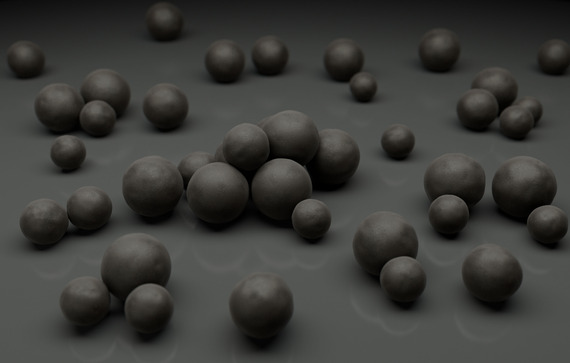 HyProGen 500 series catalysts provide high selectivity and wide temperature operating windows. These innovative solutions are showing significant promise especially for newer portable fuel cells, allowing size reduction and increased portability.
Off-gas combustion - High performance oxidation catalysts for zero emission systems
Clariant has significant experience in the development and manufacturing of off-gas treatment catalysts for industrial applications and combustion engines.

EnviCat emission control catalysts are optimized for fuel cell applications, providing superior high-temperature stability.

EnviCat emission control catalysts effectively remove hydrogen, carbon monoxide (CO), and volatile organic compounds (VOCs) such as methane, from industrial off-gases. In an oxidation process, these contaminants react with oxygen to be converted into carbon dioxide and water. The EnviCat series offers a conversion efficiency of up to 99% and beyond. Easily installed, the catalysts can be configured to an operation's individual dimensions.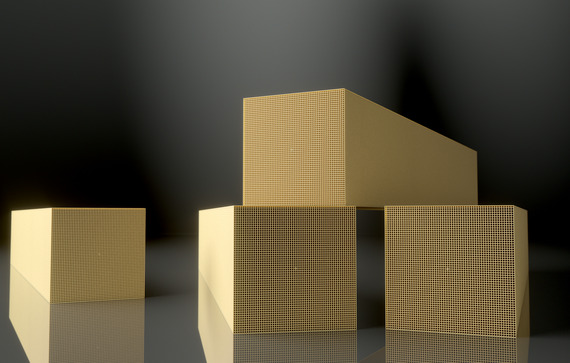 A complete offer of services
Clariant offers customers a complete service regarding the optimal application of any catalyst we supply. This includes close technical collaboration to identify the best match of catalyst of process technology; subsequent follow-up service to assist our customers in maintaining the optimum operating performance of the catalysts, including troubleshooting. This service is available to our customers throughout the life of the catalyst. Our global Applied Catalyst Technology team offers a wide range of personnel with specific expertise in catalyst characterization, research, catalyst installation, start-up, plant operation, and performance evaluations.

Our contribution to sustainability
At Clariant Catalysts, we believe that sustainability is not only an absolute necessity but also an incredible opportunity. As a leading, independent catalyst manufacturer, we persistently push the boundaries of catalyst technology to help our customers achieve more with less. More productivity and yield but less energy, less feedstock, and fewer emissions. Our innovations support emerging hydrogen technologies and steadily diminish the carbon footprint of existing chemical and fuel production processes towards the goal of decarbonization.
Discover our innovative fuel cell catalysts