Safe and fast ammonia synthesis catalyst reduction
ActiSafE: Innovative method to measure water and ammonia
Clariant has developed a safe, efficient and accurate method for measuring water vapor formation and ammonia concentration during ammonia synthesis catalyst activation.

ActiSafETM, the latest innovative technology provides advantages, such as continuous real-time measurements.

The real-time data allows plant operators to respond quickly to changes in water vapor formation and to optimize the reduction procedure. This not only saves time and avoids catalyst poisoning but also extends the lifespan of the catalyst leading to increased ammonia production.
Ammonia catalyst reduction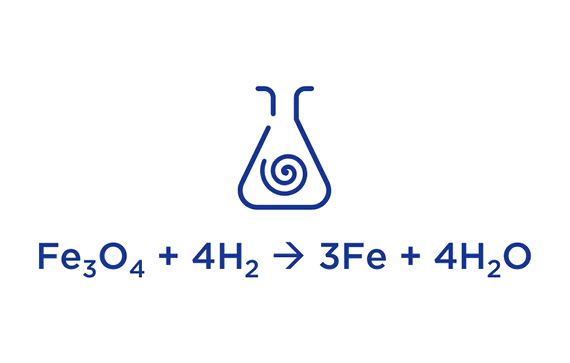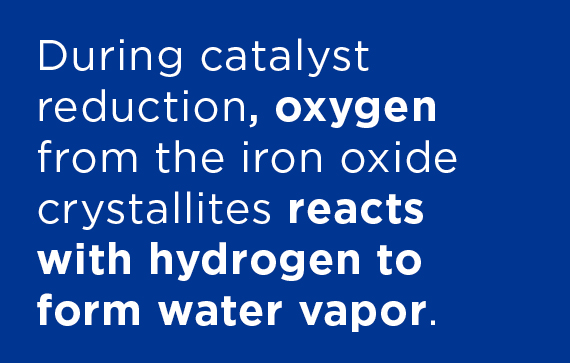 Ammonia synthesis catalyst is delivered as iron oxide and the activation of the catalyst is performed by reduction of iron oxide to elementary iron with resultant production of water.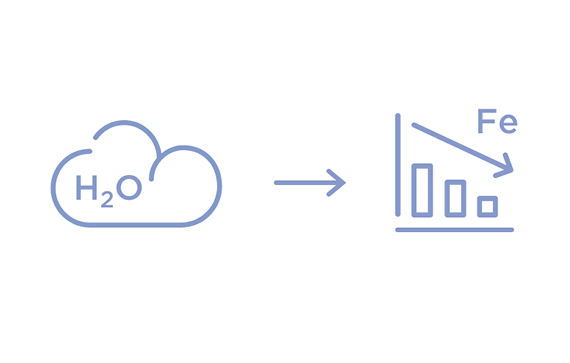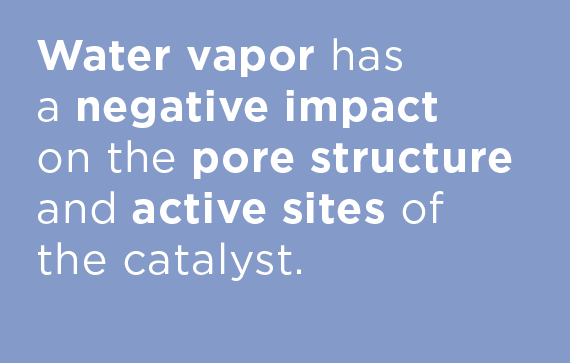 The amount of water vapor formed during the reduction has a direct impact on the catalyst activity unless controlled carefully.

Water is a natural poison for the synthesis catalyst.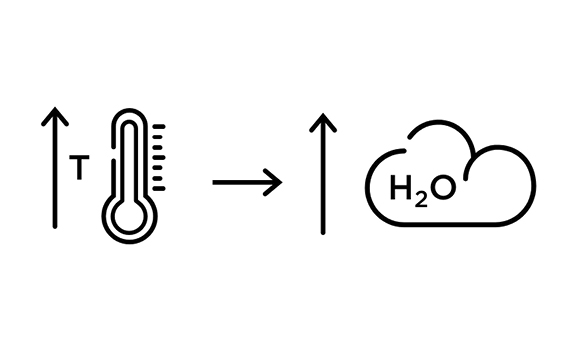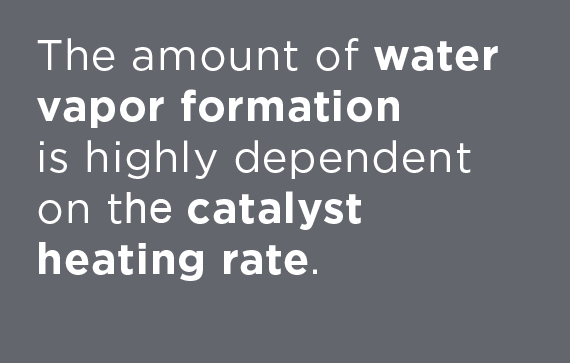 The reduction does not produce nor consume heat in any noticeable amount; however, heat must be supplied to reach catalyst temperatures at which the catalyst is reduced.
Main benefits

CONTINOUS REAL-TIME MEASUREMENTS

of water and ammonia



ENSURING HIGHEST POSSIBLE CATALYST ACTIVITY

and optimized operation conditions



FASTER AND SAFER
REDUCTION
Economic benefits

Fast reduction

Ensuring a fast reduction speed, hence a minimum one day production gain can be guaranteed.

One day additional ammonia production gain can generate a value of about 700,000 USD*.

High catalyst activity

Ensuring a higher catalyst activity, hence higher rates of conversion than any other catalyst in its class, allowing

- capacity increase
(higher ammonia yield)

or

- lowering operating pressure
(energy savings of >5,000 kcal/MT)

*for a typical 2,000 MTPD Ammonia plant (assuming an ammonia price of 350 USD/MT)
How ActiSafE works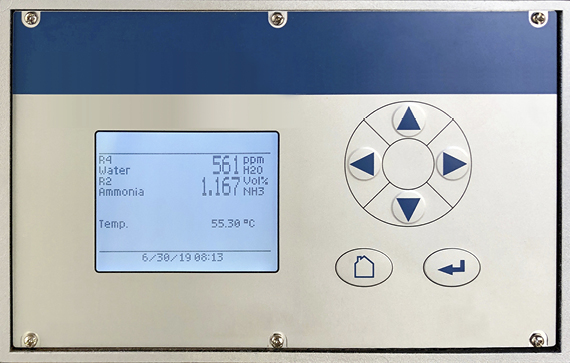 The evolution of measuring water and ammonia
ActiSafE Non-Dispersive-Infrared-Technology (NDIR) can monitor in real-time and simultaneously water vapor formation and Ammonia concentration.

The speed of reduction can be controlled and optimized to obtain higher catalyst activity, faster activation time, shorter time to production and thereby better plant profitability.

ActiSafE represents the latest technology for simultaneously measuring water vapor and ammonia formation during ammonia synthesis catalyst reduction by utilizing an NDIR (non-dispersive infrared) method.

ActiSafE only needs to be supplied with electricity and connected to the sample line of the converter. It is important that care should be taken to avoid undesired condensation in the sample line.

ActiSafE equipment consists of a single benchtop device, ensuring easys installation and use.

For optimum utilization, the device can be connected to the DCS via the analog interface, providing real time data in the control room.