BeautyCraft Boosters
A Customized Personal Care Experience
Join the personalization trend! BeautyCraft Boosters provide inspiration and ready-to-use formulations to deliver a transformational Personal Care experience all about end-user and regimen versatility. Featuring a Skincare and a Cleansing collection, each features a base formula and multiple booster variants to enhance or change the functionality of the base, answering the recognized consumer craving for a greater sense of control.
Skincare collection
Essential Origins: Moisture Serum

A daily moisturizer that you won't be able to do without. This essential serum is simple but effective in leaving skin moisturized on any day. Made with our rheology modifier Aristoflex® Silk, it helps create a viscous transparent gel to deliver nutrients from Allantoin Premium and sorbitol to the skin, leaving a premium sensory feel on the skin.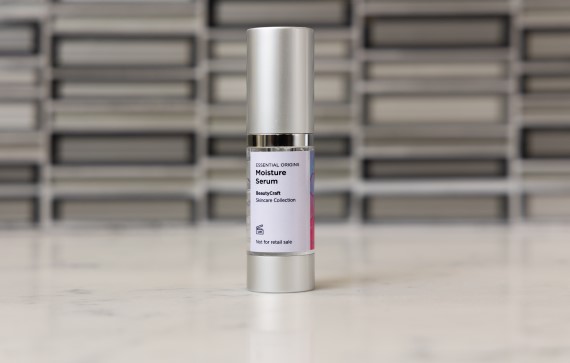 Energizing Emulsion Booster

This emulsion-in-hand booster will elevate the moisturizing serum – bringing on the addition of proven energizing benefits from our active ingredients line. With ingredients from our Plantasens® portfolio, this formula provides a light and non-greasy feel on skin when emulsified/mixed with the water-based serum.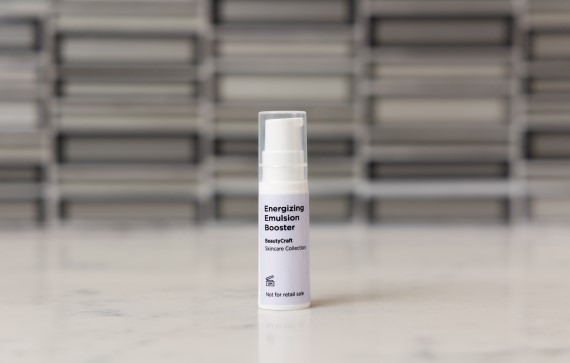 Mattifying Lotion Booster

Banish oily skin by using a mattifying booster combined with the base Serum. Skin is left soft, hydrated, without any of the shininess or oily feel. Aristoflex® TAC suspends the tapioca starch which provides the powder finish transformation. Aristoflex Velvet provides viscosity and creates a nice smooth feel on the skin.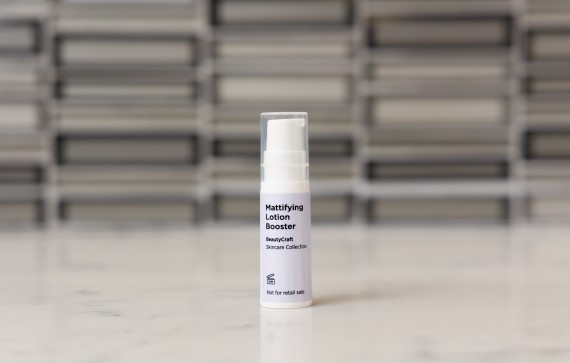 Highlighting Gel Booster

For a simple and pretty way to highlight cheekbones and any other areas of the face, this subtly iridescent gel booster combined with the serum can be spot applied for a beautiful effect. It pleasantly breaks onto the skin like water during application. Plantasens Biogum Tara provides the serum-like rheology. CelyscenceTM promotes healthy active skin cells which increases luminosity and brightness. Waterin Plus provides hydration by allowing the skin's capacity to hold water (hence gel to water transformation).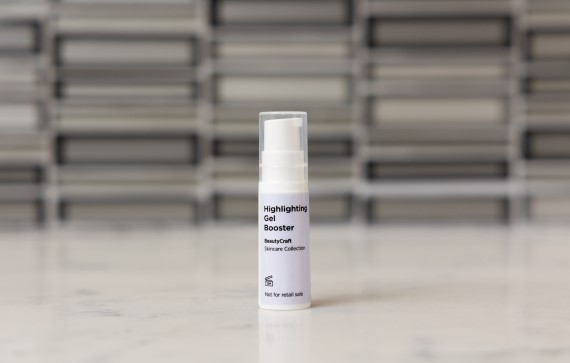 FaceProtect Gel2Milk Booster

The perfect antidote to busy days and environmental stressors like pollution and blue light. Combined with the moisture serum, it transforms from a gel format into an elegant milky moisturizer with added protective benefits. The oil/glycerin are emulsified by Plantasens Emulsifier HP30. RedSnow® prevents the production of free radicals caused by pollutants that stress the skin. And B-Circadin® protects against blue light induced oxidative stress on skin cells by resynchronizing the circadian rhythm of skin genes.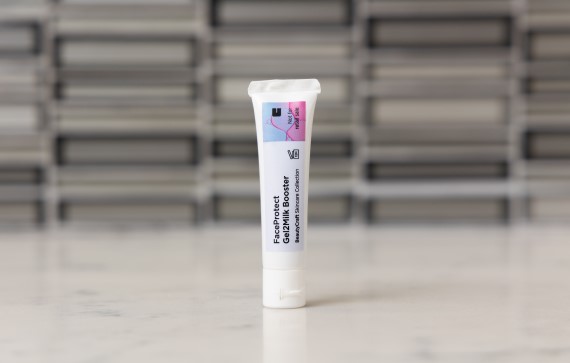 Cleansing collection
Essential Origins: Not Your Basic Cleanser

A go-to everyday cleanser that leaves skin clean, hydrated, and feeling fresh. GlucoTain® Care and GlucoTain Sense – provide nourished and non-stripping skin feel after rinse-off. The combination of effective yet gentle and conditioning surfactants helped to contribute to the tear-free claims of this formula.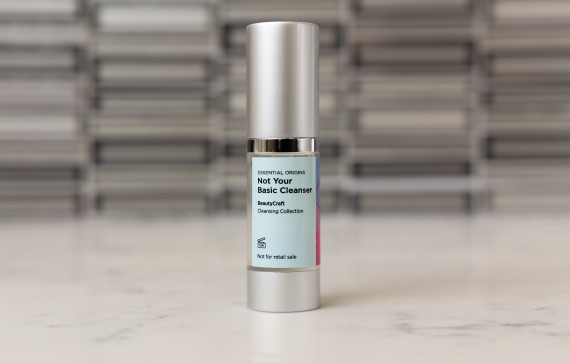 Fizzing Detox Booster

It's not officially magic dust, but we think it comes close! A few sprinkles of this detox powder booster will transform the cleanser into a fizzing cloud of dreams, offering detoxifying properties to the skin. BioDTox® – Complexion enhancer that offers strong antioxidant protection from pollutants. The combination of citric acid and sodium bicarbonate transforms the cleansing into a unique marshmallow-like texture when mixed.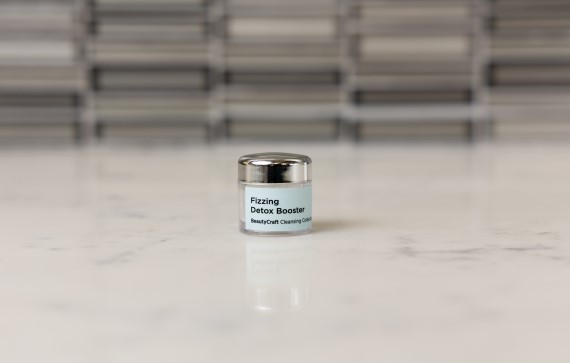 Chromatic Exfoliating Booster

For the days you need an effective exfoliating scrub, all you need to add to the cleanser is a little of this color-changing exfoliating booster – a clear signal it's deeply penetrating and refreshing pores. Acai Seed Natural Scrub – gently buffs away dead surface skin cells. A combination of Clariant's natural oils and emollients protects and moisturizes the skin as its being exfoliated. The color changes from a chocolate to a berry hue due to the pH change upon mixing with the cleanser.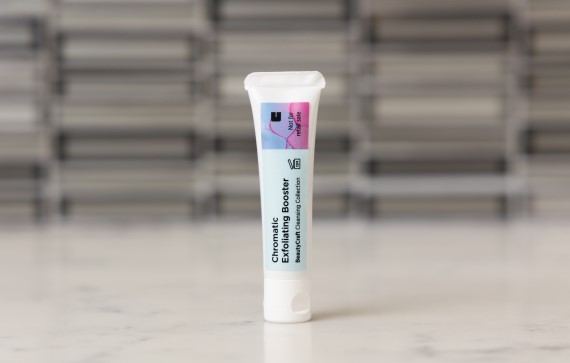 Cool & Sleek Anti-Frizz Booster

Scalp and hair get love too when this cooling booster turns this cleanser into a potent anti-frizz product for your tresses, leaving them sleek and manageable. Genadvance® Repair and Genadvance Hydra transform this simple cleanser into a conditioning shampoo.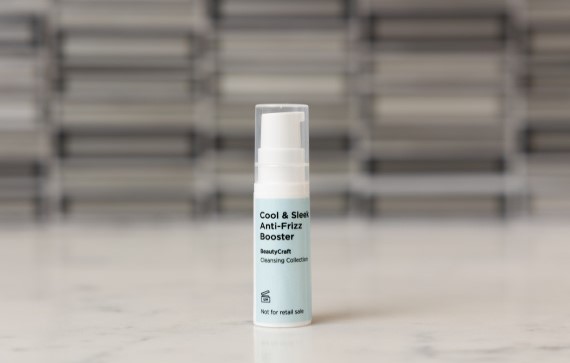 Intimate Gel2Oil Booster

Say hello to this specifically formulated gentle booster, that combined with the base Cleanser, it leaves intimate skin clean and balanced. The product goes from gel to oil upon contact, ensuring a luxurious and pH-optimal experience. Aristoflex Silk creates the viscous gel able to withstand the low pH of the formula.