Catalysts
Delivering performance. Saving Resources.
The Catalysts business unit of Clariant is a leading global and independent manufacturer of high-performance catalysts for use in the chemicals, plastics, and oil and gas industries.

Our long history of innovation and expertise in catalysis builds on the capabilities of our predecessor company, Süd-Chemie.

We offer an extensive portfolio of catalyst solutions, built on innovation and partnerships for a variety of applications, including petrochemical and fuel refining catalysts, synthesis gas catalysts, chemical catalysts, emission control catalysts, and zeolites materials for a variety of applications. We also collaborate with customers to develop customized catalyst solutions for specific requirements.

Clariant's innovative catalysts and adsorbents deliver significant and sustainable customer value by driving higher production through put lowering energy consumption, and reducing hazardous emissions from industrial processes and combustion engines.

Our catalysts and technologies also enable the use of alternative feedstock, such as natural gas, coal, and biomass as raw materials for chemical and fuel production. In doing so, Clariant Catalysts addresses the global challenges of raw material scarcity, energy efficiency, and responsible care for the environment.



Our contribution to energy transition and circular economy
Locations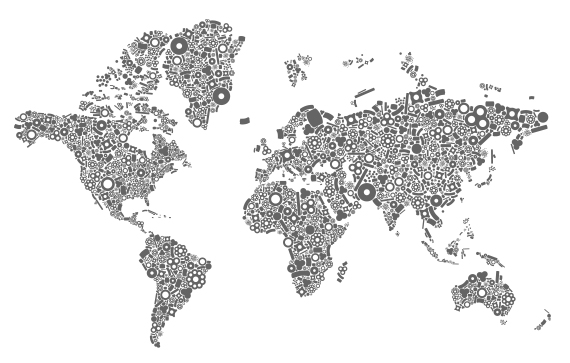 It's your turn. Get in touch!

Do you have any questions for us or would you like to get in touch with one of our experts? Please find your contact person here, organized according to region. Call us or use the contact box above for sending us an e-mail – we're available to help you at any time. We look forward to meeting you.
Catalysts News and Events
News
Oktober 14, 2022
Clariant & Technip Energies' EARTH® tech for energy-efficient H2 production wins first place - twice
Oktober 14, 2022
Clariant and its engineering and technology partner, Technip Energies, were presented with two industry awards for their ground-breaking EARTH technology. ICIS, which is the world's largest petrochemical market information provider, selected the partners' technology as the "Best Process Innovation" in the ICIS Innovation Awards 2022. EARTH also won the "Best Refining Technology" category of the Hydrocarbon Processing Awards 2022 – a program that honors the downstream energy segment's leading innovations. Based on recuperative steam methane reforming, EARTH is a pioneering drop-in solution that enables a capacity increase in the production of hydrogen while contributing to energy savings and an improved CO2 footprint.
Mehr
Veranstaltungen
Es gibt keine Artikel zu diesem Kontext.