Catalysts
Creating Performance Technology
The Catalysts business unit of Clariant is a leading global and independent manufacturer of high-performance catalysts for use in the chemicals, plastics, and oil and gas industries.

Our long history of innovation and expertise in catalysis builds on the capabilities of our predecessor company, Süd-Chemie.

We offer an extensive portfolio of catalyst solutions, built on innovation and partnerships for a variety of applications, including petrochemical and fuel refining catalysts, synthesis gas catalysts, chemical catalysts, emission control catalysts, and zeolites materials for a variety of applications. We also collaborate with customers to develop customized catalyst solutions for specific requirements.

Clariant's innovative catalysts and adsorbents deliver significant and sustainable customer value by driving higher production through put lowering energy consumption, and reducing hazardous emissions from industrial processes and combustion engines.

Our catalysts and technologies also enable the use of alternative feedstock, such as natural gas, coal, and biomass as raw materials for chemical and fuel production. In doing so, Clariant Catalysts addresses the global challenges of raw material scarcity, energy efficiency, and responsible care for the environment.



Energy transition

Let's change the world

With our innovative catalysts and strong process partners, we deliver tailored-made solutions that are helping to decarbonize the chemical industry.
Locations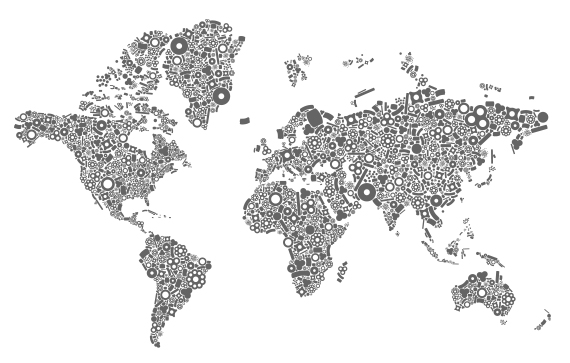 It's your turn. Get in touch!

Do you have any questions for us or would you like to get in touch with one of our experts? Please find your contact person here, organized according to region. Call us or use the contact box above for sending us an e-mail – we're available to help you at any time. We look forward to meeting you.
Catalysts News and Events
News
Juli 12, 2022
Clariant's SynDane® catalyst chosen for Wanhua's new world-scale maleic anhydride plant
Juli 12, 2022
Clariant has been awarded a major contract by Wanhua Chemical Group to supply catalysts for its new maleic anhydride plant, which will be one of the largest in the world. Designed to produce 200 kilotons of maleic anhydride annually, the plant will rely on Clariant's SynDane catalyst for the production process. The facility will be located in Yantai city, Shandong province, and is scheduled to commence operation in 2023. Also based in Yantai, Wanhua is one of the largest chemical producers in China and is among the top 30 chemical producers globally by 2020 sales.
Mehr
Mai 25, 2022
Clariant and Lummus awarded contract for one of the world's largest PDH units
Mai 25, 2022
Clariant and its process partner Lummus have been awarded a major contract by Fujian Meide to supply CATOFIN technology and catalysts for a new, world-scale propane dehydrogenation (PDH) unit in Fuzhou, China. Already operating one PDH unit at its Fuzhou petrochemical complex, Fujian Meide is now building one of the largest PDH units in the world and has selected the CATOFIN process and catalysts for the project's second phase. The new unit will produce 900,000 metric tons of propylene annually and is scheduled to commence operation in 2023.
Mehr
Veranstaltungen
Berlin Germany
ERTC Conference
Europe's largest downstream event for refiners and petrochemical stakeholders
Mehr