Unlock the secrets of healthy aging
with an avant-garde active ingredient
EPSEAMA®
New seaweed-based active Epseama® pioneers the targeting of long non-coding RNA 886 to rejuvenate skin self-renewal and self-defense abilities and preserve skin youth. It offers Personal care formulators the key to a unique evolution in anti-aging.
Innovation




TARGETING LONG NON-CODING RNA

Clariant Active Ingredients recently focused its research on a long non-coding RNA, called "nc886". This RNA was recently recognized to be a key regulator of PKR, a protein known for inducing premature aging. For the first time, the correlation between aging and decrease of nc886 expression was demonstrated. Therefore, stimulating nc886 becomes a new target for skin rejuvenation. With Epseama, the industry can develop effective skincare products directed at the true causes of aging.

As a recognition for this innovative pathway, Epseama won the second prize at the BSB Innovation Award 2019 in the category "Active Ingredients".

Outstanding performance




DIFFICULT TO REMOVE WRINKLES DECREASED IN ONLY 4 WEEKS

Epseama performance is confirmed in clinical trials on women over 50 after only 4 weeks. Difficult to remove nasolabial wrinkes are smoothed - reduced by 19% in volume and 10% in roughness after only four weeks. Spots decreased by 10% and skin moisture levels increased by 14.2%.

Responsible sourcing




FROM THE SEA

Epseama is an extract of the brown seaweed Laminaria japonica (Kelp or Kombu), known as the "superfood of the sea" thanks to its rich composition in vitamins and minerals. It is farmed off the coast of a South Korean island through sustainable and responsible aquaculture practices. Kelp farming can help maintain a healthy coastal seawater environment.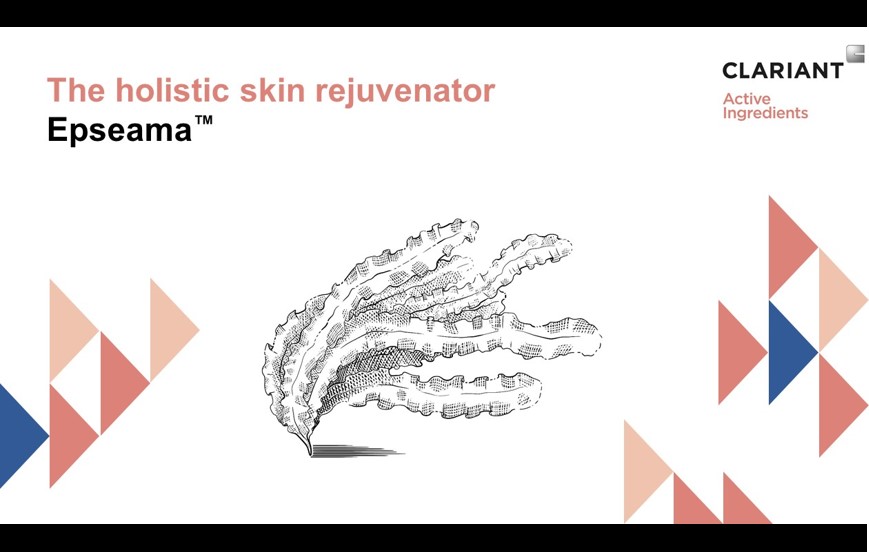 Any questions?
Our experts are standing by to offer you more details. Would you like to get in touch with one of them?
Any Questions?

Get in Contact