Aristoflex® Silk Polymer
RHEOLOGY MODIFIER WITH GREAT SALT
TOLERANCE AND OUTSTANDING SENSORY
Aristoflex® Silk (INCI: Sodium Polyacryloyldimethyl Taurate) extends Clariant's range of Aristoflex® rheology modifiers valued by the Personal Care industry for their exceptional thickening and texturizing properties as well as their unique sensorics. The China-approved, EO-free and ready-to-use polymer offers a number of benefits to support formulators in answering consumers' requests for highly functional and protecting products.
Exceptional soft skin feeling for premium face care products: Discover aristoflex® silk
With its great salt tolerance and premium silkiness, Aristoflex® Silk Polymer is the solution for complex skin care formulations – a true partner which suits your specific requirements. Aristoflex® Silk is ready to use and easy to add at any formulation stage as it disperses quickly in the water or oil phase.

Aristoflex® Silk can be used to bring perfect silkiness to sun care and skin-whitening products in addition to face creams, eye relaxing creams, and skin boosting/detoxing face masks.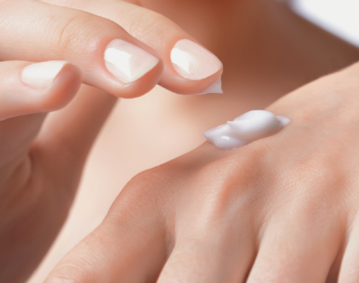 Key Benefits

Viscosity across broad pH range
Improved electrolyte tolerance
Compatible with DHA, sun filters and pigments
Good stabilization properties
Ideal for formulations with active ingredients

Great salt tolerance
Suitable for sun care and skin-whitening products
Improved color stability
Compatible with AHAs, DHA, organic and inorganic sun filters and pigments
Aristoflex® sensory overview
Click on a product below to order a sample

Key Benefits

Sensory

ARISTOFLEX AVC

Our most versatile

good stabilization, thickening and emulsification properties
Light, fresh

ARISTOFLEX AVS

AVC variant for a broader pH range

compatible with DHA, suitable for self-tanning, anti-aging and whitening products due to improved color stability
Light, fresh

ARISTOFLEX AVL

Liquid, ready-to-use polymeric emulsifier

easy to use liquid dispersed Polymer, excellent emulsification properties, starts to thicken very quickly
Silky, fresh

ARISTOFLEX BLV

Polymeric emulsifier for low viscosity formulations

low usage concentration compatible with high amount of oils
Slightly caring

ARISTOFLEX HMB

Can be used without additional emulsifiers

can be used without additional emulsifiers in leave-on & rinse-off, compatible with high amount of oils, particle stabilization, high compatibility with surfactants
Slightly caring, rich skin feel

ARISTOFLEX Silk

Outstanding sensory properties with great salt tolerance

viscosity across broad pH range improved electrolyte tolerance up to 2% salt, compatible with DHA, sun filters and pigments, good stabilization properties
Silky, soft

ARISTOFLEX Velvet

Polymeric stabilizer, high compatibility with organic solvents

excellent compatibility with organic solvents, particle stabilization, extremely clear gels
Soft, velvety

ARISTOFLEX Tac

Suitable for surfactant based systems and low viscosity emulsions

particle stabilization for rinse-off Products, suspension in leave-on products
Smooth
Want to know more?
Let's get in touch
We'd really like to hear from you. Please use the contact form below for more information or any questions about Aristoflex®