BE THE EXPLORER
Belém do Pará and the
Brazilian Amazon Rainforest
Be the explorer
"Be the explorer" is a new concept created by Clariant to introduce the origin and environment from which its natural ingredients are sourced. The reader is sent to a journey to secret plants and natural treasures that can be an inspiration source for new personal care formulations. The first part of this concept is dedicated to the Amazon biome and Belém do Pará region.
Dive into a travel diary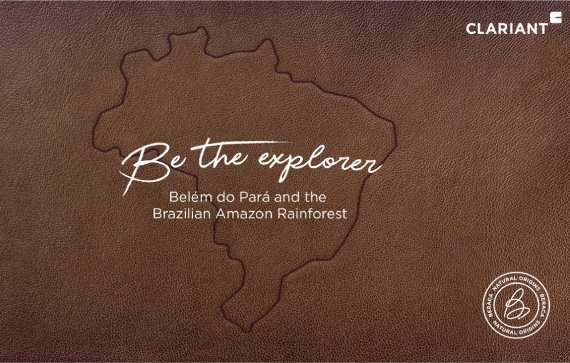 To make the power of the plants and their fruitful effects more tangible, we wrote an exciting travel diary that will take you to "Belém do Pará", a city in the north of Brazil, and the Marajó Island, in the deep Amazon rainforest. Here we follow a colleague from the research department on an expedition to discover hidden gems to design new personal care formulations, inspired by experiences with local experts and communities.

Click here to download the travelogue of this wonderful journey.
4 new inspirational formulas
Inspired by travel anecdotes and the Brazilian biodiversity, we created 4 formulations with amazing sensorial properties, rich in powerful ingredients, that will send you directly to the Amazon rainforest!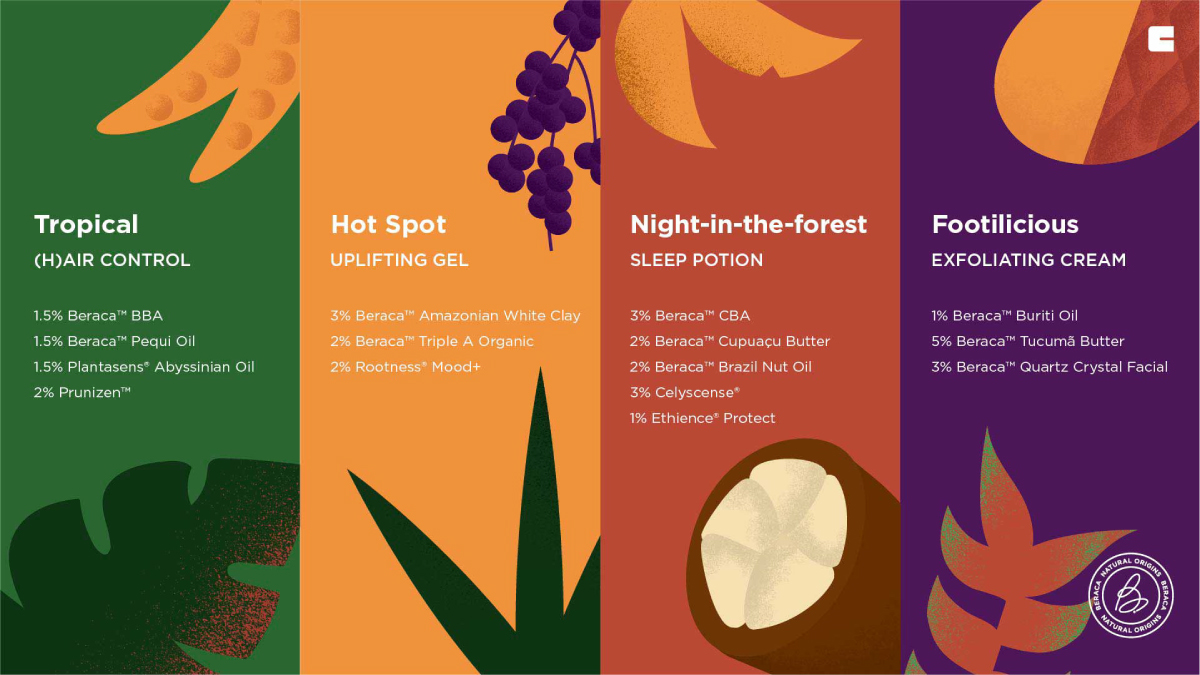 Download the details of these inspirational formulations:
Empowering Amazonian women
The new formulations are presented in a handmade fabric travel case carefully crafted by women from the association AMARQVUC working with Clariant. This is an association of mothers and farmers from remaining Quilombo communities, who work with the extraction of various species from the Amazon biodiversity. Through this collaboration, Clariant participates in providing them an additional revenue to support them and their families.